CONNECTLED™ - MAINTENANCE SAVINGS WIRELESS CONTROLS
ConnectLED™ is a software application that communicates with Evluma lamps and luminaires via BLE (Bluetooth Low Energy).This Bluetooth LED Controller is available for Android or Apple iOS. Maintenance personnel can service Evluma lighting products without having to touch the pole.
Dimming and custom brightness settings enhance energy savings and quickly resolve light trespass. Dim-to-Off programming turns lights off or on for only part of the evening. Reduce maintenance costs with connect/disconnect functions and Faultcast™ status broadcast.
License Options
ConnectLED is offered as a Site license. Each Site license is comprised of Users with a BASIC or ENTERPRISE User license type. Depending on the User license type, Users have access to a set of restricted or complete functions.
A BASIC User license allows you to connect/disconnect an unlimited number of AreaMax. RoadMax luminaires ordered with FP, or OmniMax Premium lamps from service, send event history and license information to Evluma and view lamp information.
An ENTERPRISE User license gives you full control over dimming settings and maximum brightness, plus BASIC functionality for an unlimited number of luminaires. Looking to evaluate ConnectLED? We offer limited, individual PROMO licenses.
A PROMO license provides the full functionality of ENTERPRISE, but to a pre-specified number of lamps.
Functionality Overview
| License Type | Lamp Access | Location & Time Zone | Info | History | Find Lamps | Connect/Disconnect | Max Brightness | Dimming Schedule |
| --- | --- | --- | --- | --- | --- | --- | --- | --- |
| Basic | Unlimited | yes | yes | yes | yes | yes | No | No |
| Promo | 8 | yes | yes | yes | yes | yes | yes | yes |
| Enterprise | Unlimited | yes | yes | yes | yes | yes | yes | yes |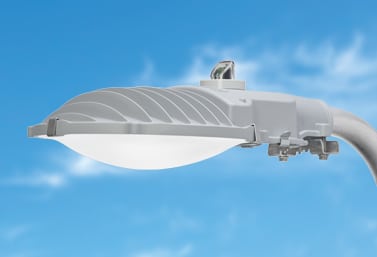 AREAMAX™
LED Area Light - The Utility Standard
AreaMax LED Luminaires save maintenance, save energy and save time making it the lowest cost of ownership LED area light on the market.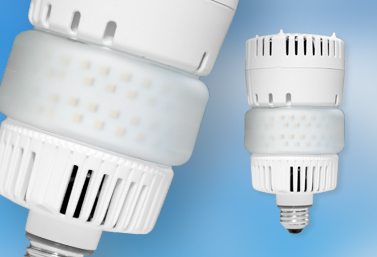 OMNIMAX™
Rethinking LED In All Directions
Emulating the light center and size of HID bulbs used in decorative light fixtures, the OmniMax omnidirectional decorative luminaire replacement lamp utilizes a novel light engine design and revolutionary optics.
FEATURES:
One button service connect/disconnect
Max brightness settings
4 period custom dimming schedule
Faultcast™ luminaire status
Event history and location
AVAILABLE PLATFORMS:
Apple iOS
Download the ConnectLED App from the Apple App Store. Runs on iPhone 6s and later, iPad Air 2 and later, all iPad Pro models, iPad 5th generation and later, iPad mini 4 and later, iPod touch 7th generation. iOS 14 and later. Evluma license activation required.
Current Version: 1.3.6 (10/04/2023)
Android
Download the ConnectLED Android App from the Google Play Store. Runs on Android tablets and phones, OS 5.0 (Lollipop) or later. Evluma license activation required.
Current Version: 3.0.14 (11/1/2023)
Customer Admin Portal (CAP)
PRODUCT DOWNLOADS AND INFO