ROADMAX – ROADWAY LIGHTING – WHERE PERFORMANCE MEETS PRECISION
Meet Evluma's new family of roadway cobrahead lights. RoadMax is a sleek, full-featured, utility-grade luminaire
designed to meet the needs of today's utilities and today's drivers.
Recommended Use
RoadMax is designed to replace HID cobraheads on multiple roadway types and across diverse applications. The RX1, with wattages ranging from 30-70W, is the first model released in the NEW roadway portfolio. With lumen outputs ranging from 3,000 to 8,900 lumens, the RX1 is recommended to replace 150W HID cobraheads.
Use for municipal streets, public roadways, campuses, industrial parks, parking lots and more!
Commanding Roadway Performance PLUS Effective Glare and Light Trespass Control
Recognizing that glare is a significant challenge in the roadway environment, RoadMax is designed to deliver industry-leading glare control without compromising performance. RoadMax's revolutionary optical design makes nighttime roads more pleasant for drivers and residents. Evluma's proprietary glass optics deliver crisp, precise, evenly distributed, and low-glare light.
Driven to Do More - RP-8-21
Disability glare (aka Blinding Glare) is glare that reduces visual performance and visibility. RoadMax offers an optional secondary Glare Control lens to further reduce glare. A light's Veiling Luminance Ratio in a given environment indicates its ability to control Disability Glare. RoadMax provides superior roadway performance while meeting all RP-8-21 metrics for Uniformity and Veiling Luminance Ratio.
Controls & Photocontrol Failsafe
RoadMax has multiple options for controls including traditional 3-pin and 7-pin photocontrol sockets. Options to combine socket configuration with Evluma's priority photocontrol, Photocontrol Failsafe and ConnectLED are also available.
| Family | Watts | CCT | TYPE | Lens Config | Photocontrol |
| --- | --- | --- | --- | --- | --- |
| RX1 | 30 | 27K, 3K, 4K, 5K | II, III, V | + glare control | Integrated, 3-pin, 7-pin |
| RX1 | 40 | 27K, 3K, 4K, 5K | II, III, V | + glare control | Integrated, 3-pin, 7-pin |
| RX1 | 50 | 27K, 3K, 4K, 5K | II, III, V | + glare control | Integrated, 3-pin, 7-pin |
| RX1 | 60 | 27K, 3K, 4K, 5K | II, III, V | + glare control | Integrated, 3-pin, 7-pin |
| RX1 | 70 | 27K, 3K, 4K, 5K | II, III, V | + glare control | Integrated, 3-pin, 7-pin |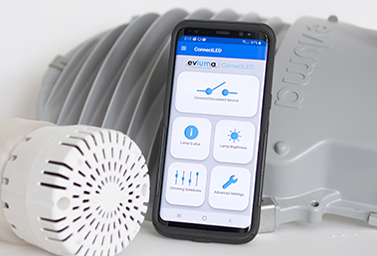 CONNECTLED™
Wireless Controls For All Evluma Products
Enhance your energy efficiency with dimming and custom brightness settings, as well as reduce your maintenance costs with connect/disconnect functions.
Now available for Android phones!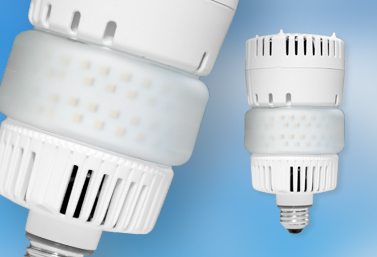 OMNIMAX™
Rethinking LED In All Directions
Emulating the light center and size of HID bulbs used in decorative light fixtures, the OmniMax omnidirectional decorative luminaire replacement lamp utilizes a novel light engine design and revolutionary optics.
FEATURES:
20kV/10kA Category High C surge protection
120-277 – VAC 60hz
L70 (TM-21) >100,000 hrs
Glass optics
Enclosed, 2-bolt mounting bracket
Tool-less access panel
Easy-access, 3-positon terminal block
Wildlife guard
Rugged, powder-coated aluminum housing
Thermal protection circuity
Bubble level
OPTIONS:
Secondary lens for Glare Control

FAO (Field Adjustable Output) wattage selector

Photocontrol Failsafe

ConnectLED compatibility

Evluma integrated photocontrol

Leads: 6', 10', 20'

NEMA label

Light trespass shields

Colors: Black, Bronze, Grey

Coastal Package (anti-corrosion)

 
WARRANTY
The RoadMax has a 10-year Warranty.